WE CONCEIVE
AND DEPLOY SOLUTIONS
FOR OUTDOOR COMMUNICATION
Celize develops strategic communication solutions for the out-of-home arena. Celize deploys urban communication campaigns for brands and public bodies.
The valorization of the investment of our customers (public and private owners).
The reation of your display
The deployment of your outdoor communication throughout Europe.
The dynamic and interactive processing of your messages.
Our values include innovation, a passion for challenge, rigor and creativity. These are the ingredients that define our identity and the key of our success in projects.
How do you enhance your urban project and your brand on a construction site or on an event ? Celize provides whatever form of display or creative space you need in order to promote your project.
★ Hoarding design ★ Outdoor signage
★ Building wraps ★ Window displays ★ Display graphics
Solutions dedicated to your event
Events are all about making  a unic event. Display graphics and event signs, banners can help you do this.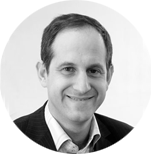 STÉPHANE REIN – FOUNDER AND CEO OF CELIZE
Stephane has constantly had the desire to deliver innovative marketing and communication solutions.
Starting 2007, Stephane got involved in the emerging industry of urban dress-up and staging to develop new innovative services by founding his company, Celize.
Stéphane patented breakthrough solutions to satisfy developers' need to promote their investment in a smooth and efficient manner.
In 2012, with the customers' trust, Stephane developed the first FSC printed wood hoarding to address communication in a conscious environment.
In 2019, Stéphane released the first vegetal hoarding and the first eco-friendly signage on the market.
During the past years, Celize received several awards including the most innovative company in the urban space by the French mayor association and the Icona d'Or due to a spectacular signage deployed in a train.
Stephane is responsible for developing strategic plans and leading the future of the company.
Prior to this venture, Stephane began his career in 1996 at Dassault Systemes as a Business Developer. In 2000 he started the entrepreneurship adventure. He co-created Skalli & Rein, a consulting firm dedicated to corporate and marketing strategy. For eight years he advised 200 of the most prestigious companies in the French and international wine and spirits markets, developing added-value services.
Stephane holds a Bachelor's degree in Mechanical Engineering from Tufts University and a Master's degree in Engineering Management from Stanford University.
Our awards
Since its inception, Celize received several awards:
2016 : Winner at the Icona d'Or trophy – Marking and decor category – Project : Home style train.
2014 : Nominee at the Icona d'Or trophy – Marking and decor category – Project : Toison d'Or temporary path.
2012 : Winner at Kréa Bedouk Grand Prix – Category "Evening event" (Lexus / St Germain En Laye Royal Castle).
2009 : Winner at the "Salon des Maires et des Collectivités Locales" trophy – "Innovation" category.
The press is talking about us
"A successful operation that requires listening skills, multiplicity of skills and coherence of intervention in indoor and outdoor area ..."

Four Seasons Hotel George V - Paris

An extract from magazine article - Format XXL
THEY TRUSTED US
Celize works with state organizations, civil engineering firms, real estate developers, commercial property companies, advertisers, luxury brands and communication agencies.